PHILADELPHIA, PA–(Feb 28, 2013) – Probaris has announced a new release of its leading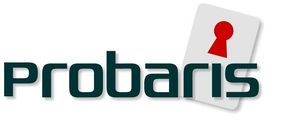 biometric enrollment software. Probaris Enrollment is used to securely capture biometrics in the process of registering individuals in sophisticated identity management systems. Probaris Enrollment now supports the VistaFA2 camera for facial recognition enrollments. The camera is available from Corvus Integration, Inc., of Reston Virginia. The VistaFA2 is a FIPS-201 approved product capable of capturing ISO/IEC 19794-5 compliant facial images.
The VistaFA2 takes high quality photos in normal office lighting conditions. The photos are ideal for capturing secure digital identities or for issuing physical identity badges. The camera's autofocus feature does not require operator intervention, which speeds the image capture process. The VistaFA2's controls have been fully integrated within the Probaris Enrollment application, bringing further efficiencies to the identity enrollment process. The camera has a minimalist design to reduce the chance of unintended settings changes between uses. There are no lenses to adjust or camera menus to navigate. The enrollment officer simply uses the software to change the settings on the camera when necessary. "Our goal is to capture high quality biometrics the first time, every time," explains Chris Miles, Director of Software Development for Probaris. "The subject wants to have their biometrics enrolled quickly, allowing them to resume their normal workday activities."
The Probaris Enrollment application captures fingerprints, facial images, and birthing documents during the identity enrollment process. The application supports several camera models, fingerprint scanners, and document scanners to create a digital biometric enrollment package for consumption by other systems. The digital package includes an electronic biometric transaction system file (EBTS), an INCITS-378 fingerprint template, an INCITS-385 facial recognition template, a digital photograph, and digital copies of birthing documents.
Probaris Enrollment is typically used in conjunction with Probaris ID®, which is the most advanced commercially available product for identity registration and enrollment. Probaris ID is used by enterprises, government agencies, and other entities to establish and manage strong forms of identity for employees, contractors, and affiliated parties. Probaris ID® is fully compliant with the Identity Management System (IDMS) standards specified in FIPS 201, PIV, PIV-I and related publications.
About Probaris
Probaris (www.probaris.com) is a leading provider of trusted identity software and services. The company develops and markets Probaris ID®, a software product to enroll, register, issue, and manage the lifecycle of trusted identities. Probaris software enables the capture and secure storage of biometric and other personally identifiable information necessary to produce high assurance digital identity credentials. Probaris has extensive expertise in the policies, standards, technologies, and best practices required to successfully transition organizations to advanced identity and cybersecurity solutions.
About Corvus
Corvus Integration, Inc. (www.CorvusID.com) is a Washington D.C. area-based, veteran-owned business focused on the creation, delivery, and management of biometric, identity management, and security solutions. Our company possesses a unique set of capabilities and partners ready to deliver a solution for your biometric and identity management needs. Corvus offers the complete line of Vista Imaging biometric collection sensors.