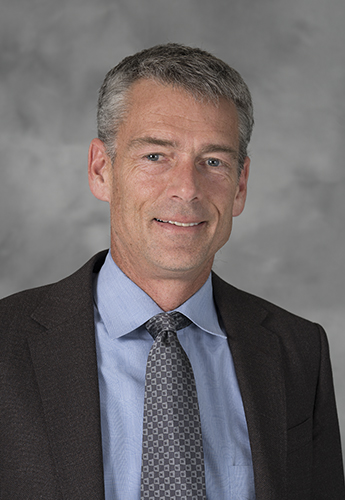 Synaptics has announced its next CEO: Michael Hurlston will take the helm on August 19th, and is expected to join the company's Board of Directors at the same time.
Hurlston is coming to Synaptics straight from Finisar, where he has served as chief executive since January of last year. His appointment at Synaptics can therefore be seen as something of a coup in the mobile components industry, with Finisar having been the supplier of 3D Sensing Vertical Cavity Surface Emitting Laser technology used in Apple's pioneering Face ID authentication system on the iPhone.
Prior to his role in Finisar, Hurlston was VP and General Manager of Broadcom's Mobile Connectivity Products/Wireless Communications and Connectivity Division; and he has also previously held marketing and engineering positions at firms including Avasem, Exar, IC Works, Integrated Circuit Systems, Micro Power Systems, and Oren Semiconductor, according to a statement announcing his Synaptics appointment.
"After a comprehensive search, we selected Michael because of his strong track record of growing large businesses to achieve consistent profitable growth and market penetration," explained Synaptics Board Chairman Nelson Chan in the announcement. "He also brings extensive strategy and technology experience in our investment focus areas. We believe that Michael will be a great cultural fit for the company and look forward to his leadership in driving the transformation and next wave of growth for Synaptics."
Hurlston will take his position at a somewhat challenging time for Synaptics, which has seen lower revenues this year thanks in part to challenges in the mobile sector, where biometric fingerprint sensors have seen a general trend of falling ASPs over the last few years. But the company is involved in a range of other technological areas including the Internet of Things, which was expected to see an uptick in growth over the past quarter.
Synaptics will issue its fiscal Q4 results just ahead of Hurlston's appointment, on August 8th.
—
August 6, 2019 – by Alex Perala